PRACTICE
Satoshi Okada architects pursues intensity as its core value. Its designs are conceived to stimulate sensual perception: physical interactions and experiences between man and architectures thus overcome cultural and geographical barriers, triggering intuition above rational comprehension.
The firm maintains an open-minded attitude towards the most unconventional desiderata and engages with careful and heartfelt design at all scales. The office is committed in a broad variety of appointments and opportunities, ranging from residential building
design to product design to the design of civic spaces and medical facilities. At all scales with which Satoshi Okada architects engages with design, the selection of materials utilised embodies this code of conduct: these are chosen according to their durability as well as for their ability to convey the intended concept. Precious materials are thus juxtaposed in a accurately detailed syntax, so that no solution is standardized. Each project by Satoshi Okada architects is enriched and verified through frequent and consolidated collaboration with external expertises: the office yields a multitude of construction techniques to best suit each unique design.Profoundly conscious of the environmental impact of its products, Satoshi Okada architects is committed to maintain and thrive the beauty of the collective ecosystem through excellence in quality.
INVOLVEMENT
FOUNDER AND DIRECTOR

Satoshi Okada

MANAGING DIRECTOR

Lisa Tomiyama

TEAM

Tatsuya Terada, Daiki Kamiike, Miyoko Fukuda

COLLABORATORS

Eiji Iwase, Isao Kato, Jun Horiguchi, Daikichi Homma, Giovanna Zuliani, Lucia Rocchelli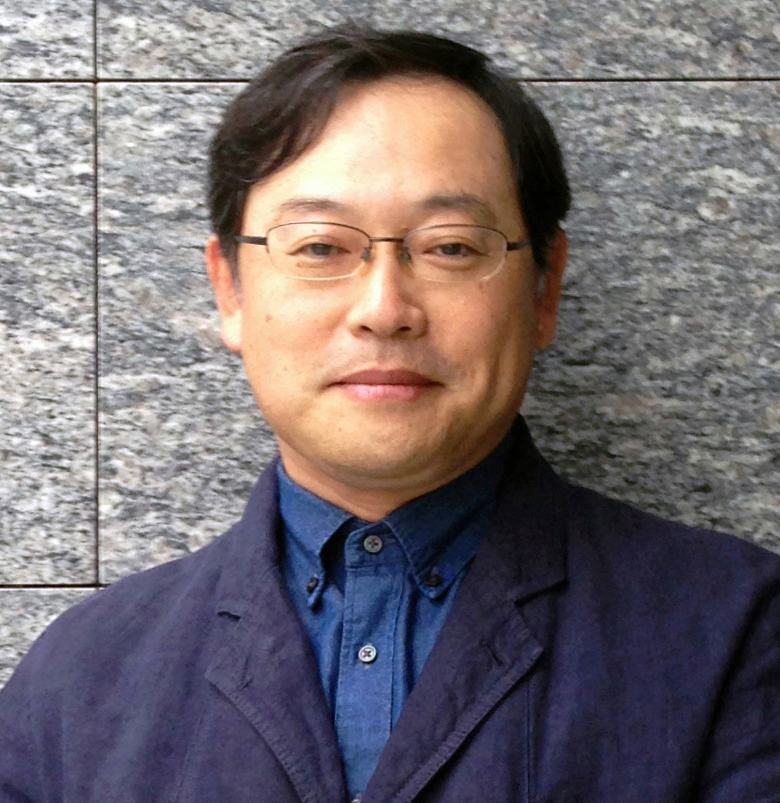 SATOSHI OKADA
Founder and director. Born in Hyogo, 1962, Satoshi Okada graduated at Waseda University, Tokyo and at the Graduate School of Architecture, Planning and Preservation of Columbia University, New York, in 1989; later on he conducted research as a visiting scholar under Kenneth Frampton's mentorship.Later on he conducted research as a visiting scholar at Columbia University and received his Ph.D. from Waseda University, Tokyo in 1993. Satoshi Okada had been appointed research fellowships by the Japan Society for the Promotion of Science, by the Japan Fashion Association (1992-93), by the Ministry of Education (Fellowship for Distinguished Researcher, 1993-96) and by the Ministry of Cultural Affairs (Fellowship for Distinguished Artists, 1996 -97).
In 1995 he founded Satoshi Okada architects Inc. in Tokyo.
RESEARCH
Along with the design activity, Satoshi Okada pursues ongoing research: he taught at the Design Institute for Architecture and Environment, University of Shiga, Japan and, since 2006, he is Associate Professor of Architectural Design and Theory at the Graduate School of Architecture, Chiba University, Japan.
Okada has been visiting professor and lecturer in several universities and cultural institutions both in Japan and abroad (e.g. IUAV, Venice, Italy; TU Delft, The Netherlands; Ajman University of Science and Technology, UAE; ETH Zurich, Switzerland and others).
ACKNOWLEDGEMENTS
His achievements have been acknowledged internationally with the Grand-prix Dedalo Minosse 2005-2006 (IT), The Chicago Atheneum International Architecture Award 2010 (USA), The International Property Awards Asia Pacific, Best Architecture – Single Residence 2012 (UK) and others.
In Japan his work was praised by the Good Design Awards (2005, 2007 and 2008 editions) and by the Toyota Foundation Research Fellowship (2010-2011) among others.
SATOSHI OKADA ARCHITECTS
1-6-31-4F K S Building, Higashi Kunitachi, Tokyo 186-0002, Japan
t +81 42 505 5065
f +81 42 505 5066

LOCATION