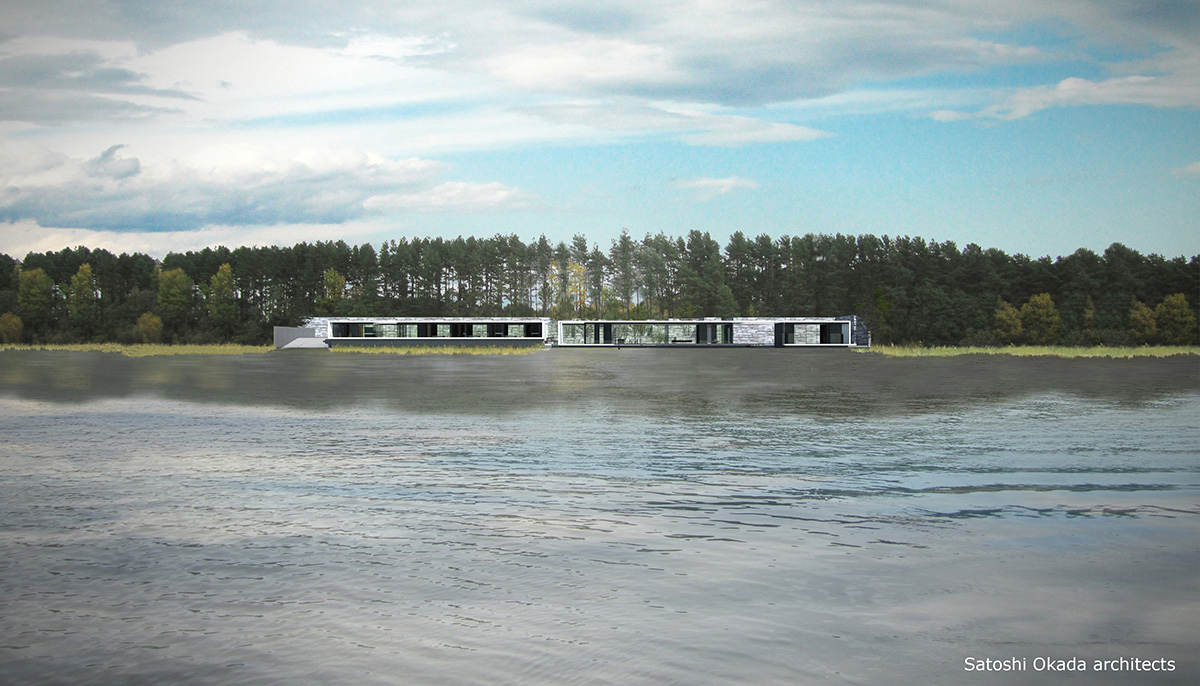 VILLA ON LAKE SELIGER(RUSSIA)
The present project is a private villa located in the countryside, facing onto a broad lake in Eastern Europe. An urban citizen, the client acquired a five hectares land deeply surrounded by nature; his preeminent request to the architect was barely to design his future lakeside retreat focusing on architectural beauty and extreme quality.
The concept is an invisible bridge: I instinctively envisioned a flat, see-through building lying on the lake. Its elsewhere oversized dimension, a hundred meters length, pursues a natural accordance with the physical scale of the land; the architectural value of such object is thrived by a peculiarly articulated theory, as it engages the natural context with a delicate and yet fragile balance. The project is currently under further development so that it will be adequate to a construction process through prefabrication.
LOCATION

East Europe

PROGRAM

Villa

YEAR

in progress

SIZE

594sqm

STRUCTURE

Steel prefabrication structure system

LEAD ARCHITECT

Satoshi Okada

TEAM

Tatsuya Terada

COLLABORATORS

PHOTO CREDITS:

Satoshi Okada architects