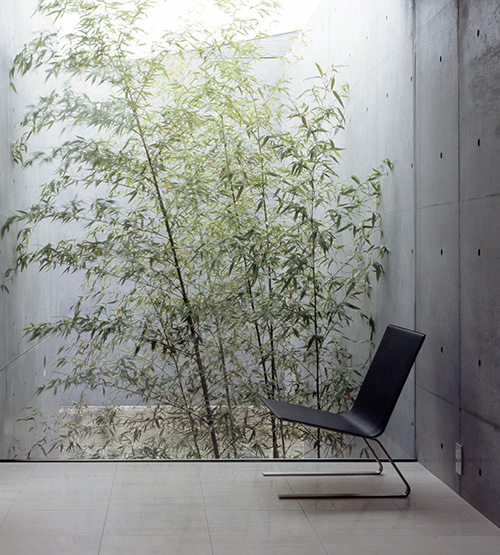 TITANIUM
TITANIUM is a lounge chair designed for arti, a Tokyo-based furniture brand.
The Bauhaus-inspired bending chair embraces simplicity and comfort, and the first product of its kind to use titanium for every structural element. Compared to steel, titanium is 45% lighter and 200% higher in tensile strength; its resistance to corrosion is also near-equivalent to that of platinum. These characteristic advantages of high caliber demanded highly sophisticated craftsmanship and technology, which took shape in the chair's design.
The lounge chair consists of two major components: a plate and its supporting bars. The single titanium plate is only 3 millimeters in thickness, bent for both the seat and backrest. Sewn onto this plate is a 5-millimeter black leather layer to ensure greater comfort. The 45x10mm bars are bent acutely for the chair's legs. The titanium material is outstandingly elastic yet resistant, allowing for a streamlined design under 15 kilograms.
The chair constantly adapts to shifting movements and weight redistribution through its elasticity. The mild swinging sensation while seated on TITANIUM is as if one is sitting on air.
PROGRAM

Chair

YEAR

SIZE

W 630 x D 650 x H700

MATERIALS

Titanium + leather

LEAD ARCHITECT

Satoshi Okada

COLLABORATORS

PRODUCTION:

PHOTO CREDITS:

Akihide Tamura

PUBLICATIONS

INTERNATIONAL:

Chairs by Architects, Arti catalogue

PHOTO CREDITS:

Akihide Tamura