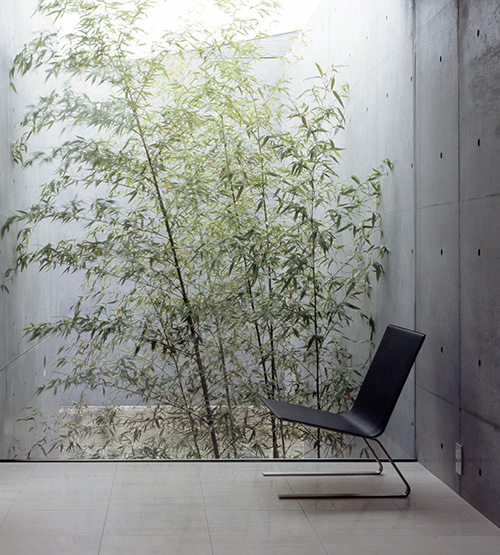 TITANIUM
TITANIUM is a lounge chair designed for arti, a Tokyo based furniture brand.
It was conceived to realise a bending chair of ultimately simple and comfortably beautiful beyond Bauhaus based upon its heritage. In the complete history of chair designs, this was the first product to use "titanium" for every structural element. Compared to steel, the weight is 45%, the tenacity is 200% and the corr0sion-proof is almost the same with platinum; however, behind these advantages, a highly sophisticated craftsmanship and technology were demanded for handling the hard metal.
The lounge chair consists of two major components - a plate and bars. The single plate, only 3mm thick, is bent for both seat and back, to which a 5mm thick black leather sewn to ensure its greater comfort; whereas, 45x10mm flat bars are also bent acutely for the legs. The material is outstandingly elastic yet resistant, hereby each structural member could be sized really thin and small, resulted the overall weight doesn't exceed 15kg.
The lean constantly adequates to the body movements thanks to a temperate reaction: the mild swinging while seating on is unique, makes one feel sitting on air.
PROGRAM

Chair

YEAR

SIZE

W 630 x D 650 x H700

MATERIALS

Titanium + leather

LEAD ARCHITECT

Satoshi Okada

COLLABORATORS

PRODUCTION:

PHOTO CREDITS:

Akihide Tamura

PUBLICATIONS

INTERNATIONAL:

Chairs by Architects, Arti catalogue

PHOTO CREDITS:

Akihide Tamura