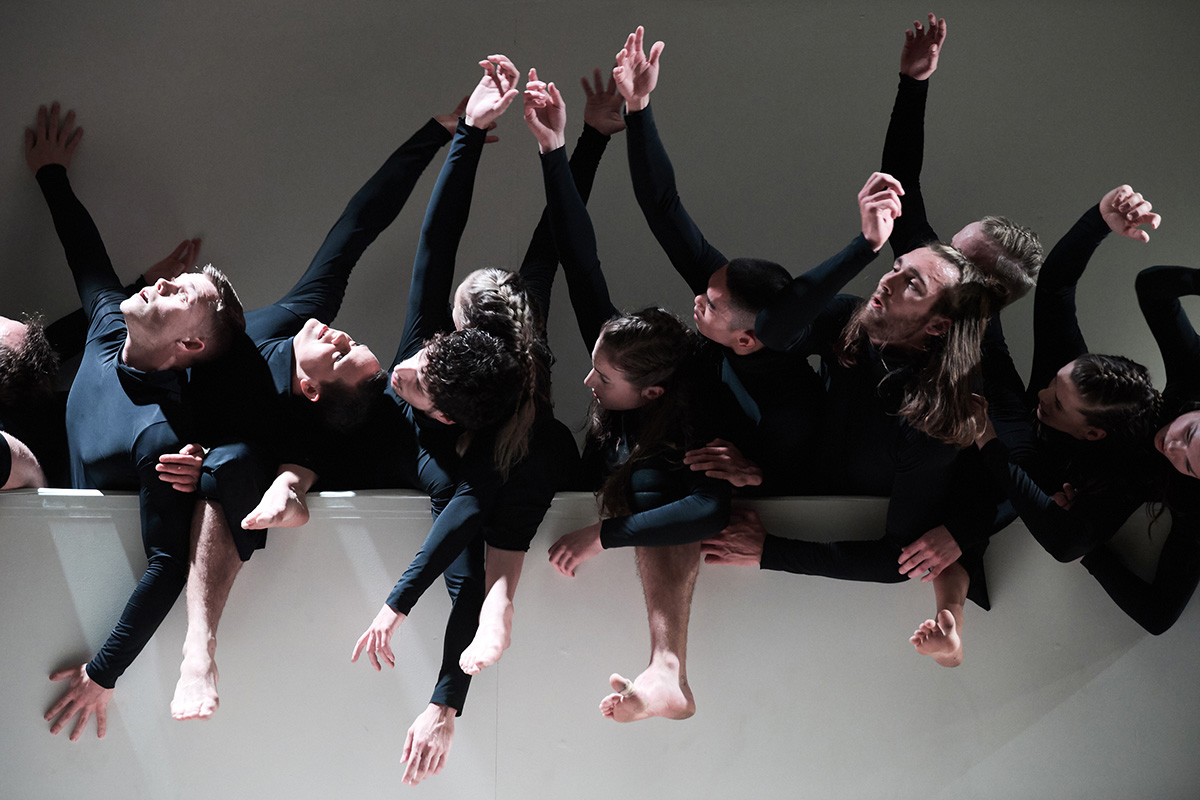 THE ZONE
THE ZONE is a contemporary dance show, first performed in the Heath Ledger State Theatre in Perth, Australia.
The project was the stage-set design commissioned by the dance company Co3 Australia. The main theme of the production was illusion pursued through the power of perspective.
The design came to be through collaboration with choreographer and artistic director Raewyn Hill, who shared the imagination of these performances. It was inspired by her imagery of a surreal deformation imposed on both a built environment and the sense of community in natural disasters. The stage-set for scenography features two smooth walls placed at a large obtuse angle accompanied by a ceiling inclined toward the tip of the center, creating further depth through forced perspective.
Accommodating to the dimensions of a human body, the walls are cut horizontally to leave gaps in-between the subtly-swollen surfaces. Through these hidden slits, dancers sneak in and out of the walls, ultimately releasing their energy into the Zone. The performance was brought to life by the beautiful live music on stage by composer Eden Mulholland.
LOCATION

State Theatre of Wester Alberta, Perth, Australia

PROGRAM

Stage set up

YEAR

2017 (first performance)

SIZE

100 sqm

STRUCTURE

steel + timber

LEAD ARCHITECT

Satoshi Okada

TEAM

Lucia Rocchelli, Lisa Tomiyama

COLLABORATORS

REALIZATION:

Co3

LIGHTING DESIGN:

Mark Howett

PHOTO CREDITS:

Stefan Gosatti, Co3

PUBLICATIONS

AUSTRALIA: The West Australian, ArtsHub, The Australian, Australian Stage, Seesaw Magazine, The Eastern Reporter Community News, ABC RN
VIDEO