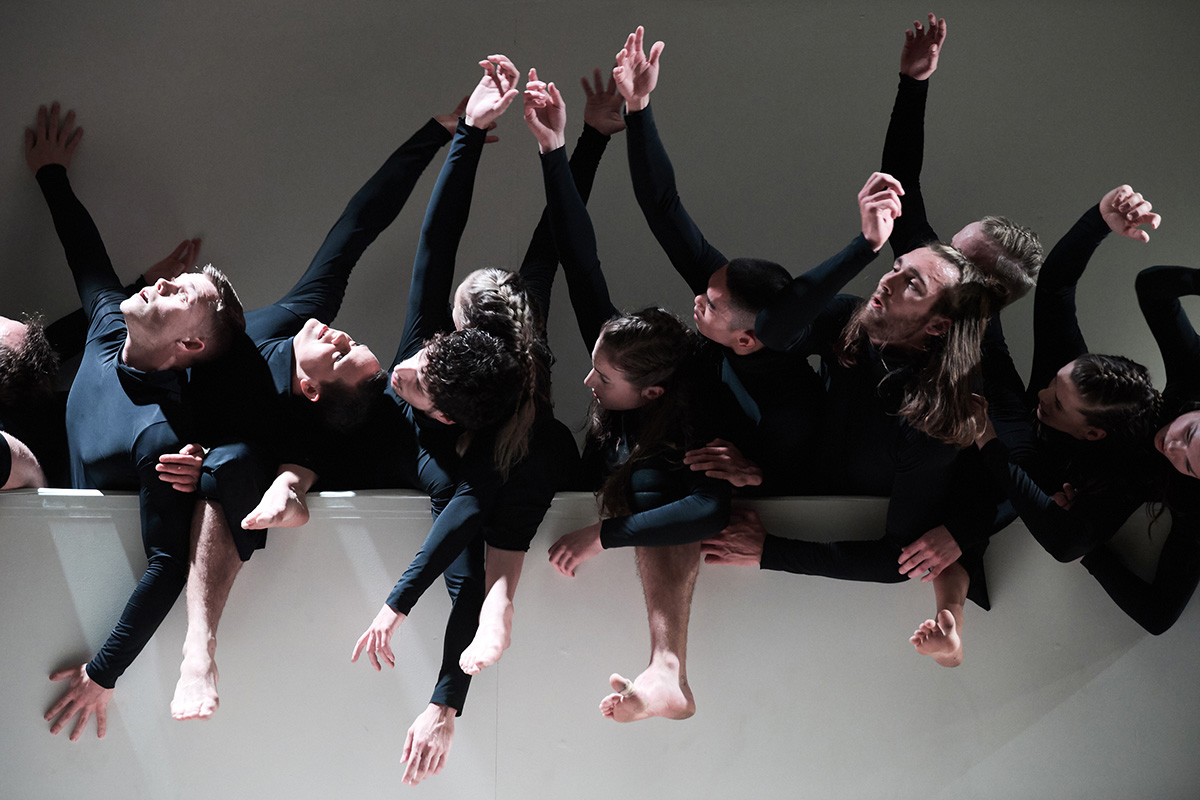 THE ZONE
Illusion, pursued through perspective, in the main achievement of this set design commissioned by the contemporary dance company Co3.
The piece of work was tailored around the performance The Zone, coreographed and created by Co3 artistic director RaewynHill: inspired by the surreal shapes imposed on the built environment by natural disasters and revolving around the sense of community that thus originates, the show was first performed in the Heath Ledger State Theatre of Western Alberta, Australia.
The scenography features two smooth walls, angled at each other and subtly swollen: dancers would sneak through barely perceivable cuts opened into the walls and then release their energy within The Zone; the set would be then further engaged by musician and composer Eden Mulholland, who played live throughout the whole performance. The ceiling slopes down towards the tip of the triangular scene, as to give it further depth; its structure is independent from the walls so that it leaves lateral gaps for the light to filter through.
LOCATION

State Theatre of Wester Alberta, Perth, Australia

PROGRAM

Stage set up

YEAR

2017 (first performance)

SIZE

100 sqm

STRUCTURE

steel + timber

LEAD ARCHITECT

Satoshi Okada

TEAM

Lucia Rocchelli, Lisa Tomiyama

COLLABORATORS

REALIZATION:

Co3

LIGHTING DESIGN:

Mark Howett

PHOTO CREDITS:

Stefan Gosatti, Co3

PUBLICATIONS

AUSTRALIA: The West Australian, ArtsHub, The Australian, Australian Stage, Seesaw Magazine, The Eastern Reporter Community News, ABC RN
VIDEO