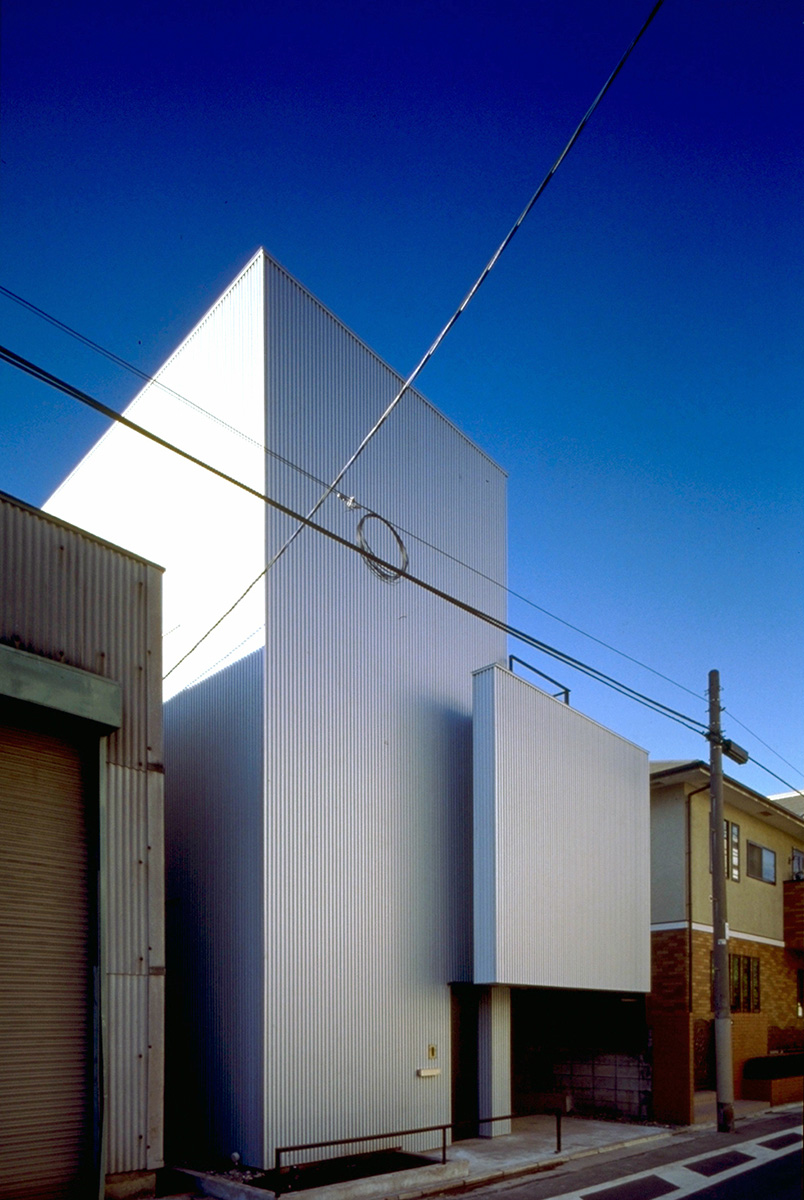 HOUSE IN TOGOSHI
Maximum In Minimum
This compact house is located in Shinagawa, a busy post-industrial district in Tokyo bay.
The challenge in designing this house stemmed from the small lot and local urban planning code restrictions that conflicted with the client's desire for spacious interiors overlooking his collection of cars.
The garage occupies the lower level and is visible from the living room located a half-story above; continuing upwards are the kitchen and dining room. The private living spaces, including the bedrooms, are partially underground; however, the quiet inner courtyard, skylights, and stairwell provide natural light and ventilation to these rooms. The protruding wall from the kitchen further functions as a reflective surface to bring light into these deeper rooms.
The outer walls, cladded with galvanized steel sheets, have very little openings in order to foster quietude for the residents within the noisy neighborhood. This design, challenged by the restraints of the site and its regulations, pursues broad, bright spaces within the congested realm of residential Tokyo.
LOCATION

Shinagawa, Tokyo,JP

PROGRAM

Residence

YEAR

2015

SIZE

144.34sqm

STRUCTURE

Rinforced concrete, Steel

LEAD ARCHITECT

Satoshi Okada

TEAM

Stefanie Samstag, Eisuke Aida, Lisa Tomiyama

COLLABORATORS

STRUCTURAL DESIGN:

Kenta Masaki

CONTRACTOR:

Iwamoto-gumi

PHOTO CREDITS:

Hiroyuki Hirai