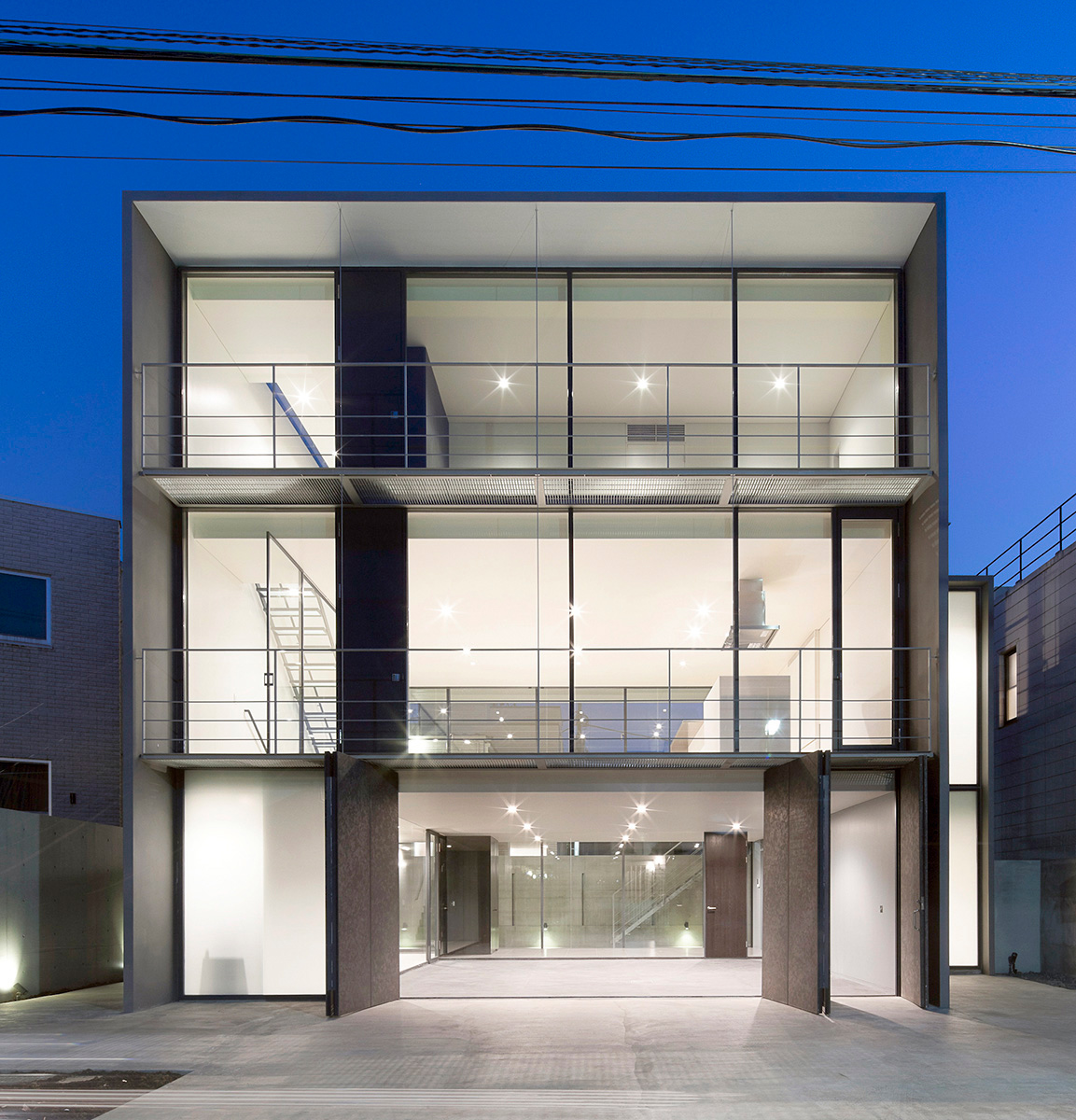 HOUSE IN SEIJO
Towards Super-Sophistication In Architecture
The house is located in one of the most prestigious residential districts of Tokyo. Nevertheless its urban fabric is almost saturated and there is currently no city-planning code with an adequate degree of sophistication to address the peculiarities of such an exclusive zone.
The cubic shape adopted naturally enhances a rational use of the yet narrow available area. Consistently, the structural elements have been minimized in order to leave broader spaces to the dwelling activities; greater efforts have been put in the design of the shear walls, so that their thickness results the minimum possible.
Two prefabricated steel portal frames bear the load of the whole volume making any column structurally redundant. The outer walls and the roof are clad with steel plates which were sized into conveyable pieces in a workshop; afterwards they were tightly welded to each other to acquire a water-proof membrane-like behaviour. These have been furthermore coated with polyurethane foam: this was sprayed up to a thickness that ensures excellent thermal insulation for both wall and roof.
LOCATION

Tokyo, JP

PROGRAM

Private residence

YEAR

2012

SIZE

222 sqm

STRUCTURE

steel

LEAD ARCHITECT

Satoshi Okada

TEAM

Kentaro Izumi, Lisa Tomiyama

COLLABORATORS

STRUCTURAL DESIGN:

B-Farm

CONTRACTOR:

Eiger Sangyo co., Takahashi Kogyo co..

PHOTO CREDITS:

Hiroshi Ueda

PUBLICATIONS

INTERNATIONAL:

JAPAN:

JIA Architect of the Year 2014, Nikkei Architecture 9 - 10
Nikkei Architecture 9 - 10, Detail 193, Shinkenchiku jt 4/2012