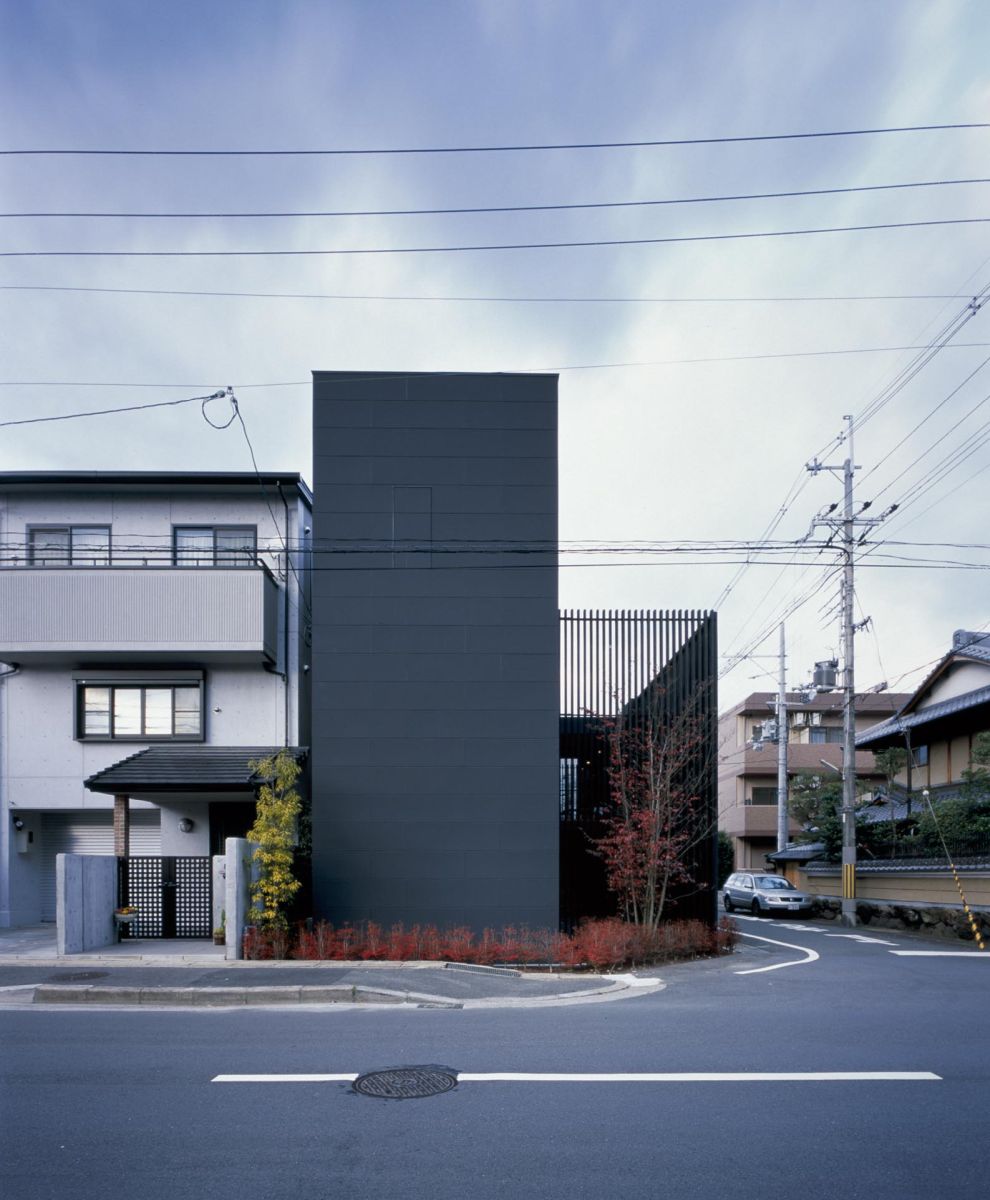 HOUSE IN SAKAKIDA
This project was built in Sakakida, a district of northern Kyoto, where the urban fabric still follows the ancient grid formation: the design reacts aiming at the quality of those historical spaces that still survive within the city. BREAK
The house consists of a vertical volume and a horizontal one, the latter being two storeys high, the former three. Through this composition implies that the building appears downscaled and therefore more respectful towards the proportions of its context.
Furthermore, the outer wall is fragmented into an opaque fence at the street level and a translucent lattice surface above.
The cherry wood planks of the flooring are stained with persimmon juice according to a Japanese traditional method: their warm color will gradually turn deep red-black. Interior walls and ceilings are plastered white. The air flow is fostered between the two gardens: fresh air is moved upwards from the wet garden at the ground level as the dry paved terrace is heated by the sunlight. Such a low-tech environmental control strategy is based upon the traditional wisdom of machiya.
LOCATION

Kyoto, Japan

PROGRAM

Residence

YEAR

2016 - Ongoing

SIZE

177.62 sqm

STRUCTURE

RC + wooden construction

LEAD ARCHITECT

Satoshi Okada

COLLABORATORS

STRUCTURAL DESIGN:

Masahiro Ikeda

CONTRACTOR:

Shimizu Komuten co.

PHOTO CREDITS:

Satoshi Shigeta