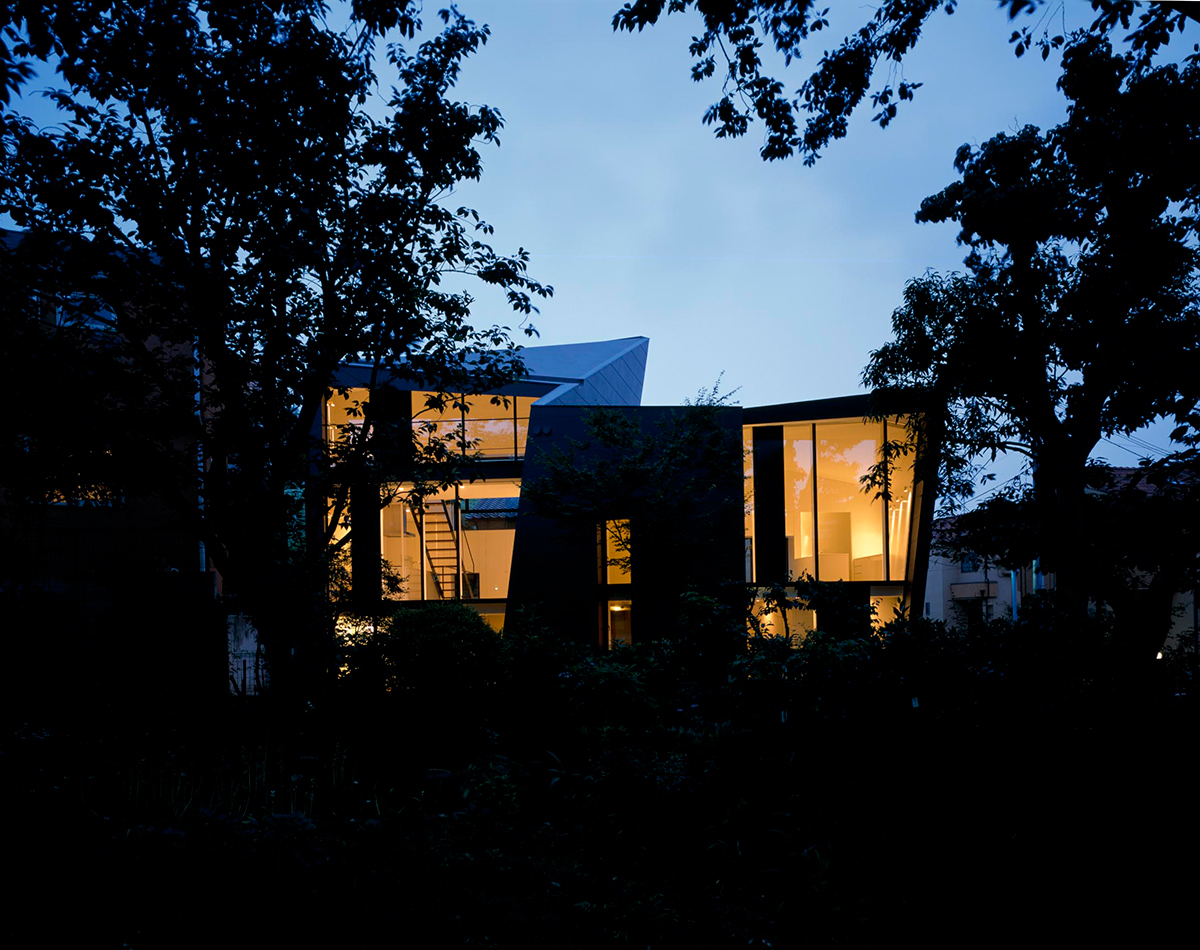 HOUSE IN OGIKUBO
Independence In Dependence
This house seeks to accommodate two families conducting separate lives but sharing the same land: the clients and their daughter's family specifically requested independence from each other while being however bounded by relationship and proximity.
The residence has thus been divided into two different blocks defined by a tilted wall; the young family's wing is rather spacious while the elderly couple's quarters are more contained and feature a dim tatami room facing onto the garden.
The interlocked volumes reflect in shape the chaotic surroundings of the residential neighborhood. These are supported by a lightweight timber frame structure and cladded with metal sheets.
LOCATION

Ogikubo, Tokyo, JP

PROGRAM

Private residence for two families

YEAR

2005

SIZE

199 sqm

STRUCTURE

Timber

LEAD ARCHITECT

Satoshi Okada

TEAM

Isao Kato, Shunichi Kasajima, Katrin Oechslin, Lisa Tomiyama

COLLABORATORS

STRUCTURAL DESIGN:

Hirokazu Toki

CONTRACTOR:

Fukazawa Construction Co.

PHOTO CREDITS:

Koichi Torimura (Nacasa & Partners)

PUBLICATIONS

INTERNATIONAL:

Architectural Creations, FUTU Magazine 06-07/07, Casabella, vol. 743 ,10×10/3 - 100 Architects 10 Critics, mini house now, 

JAPAN: