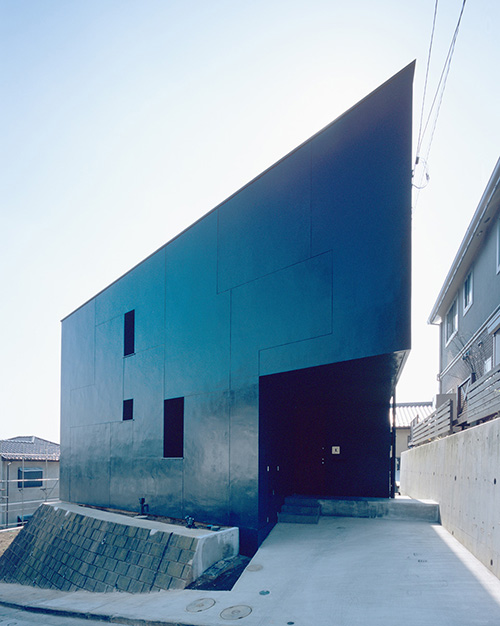 HOUSE IN EDA
Maximum In Minimum
House in Eda was built on a tiny triangular lot in the outskirts of Yokohama, Tokyo metropolitan area. It results of the composition of two L shaped volumes;
the minor contains services and a bedroom while the major body hosts the kitchen and dining area on the lower level and an ample living room on the upper floor. This space in enriched by a double-height ceiling that makes it exceptionally bright and airy.
The timber structure deployed allows the interlocked layout of the rooms. The exterior walls are coated with a manually spread ceramic compound that confers each surface a shiny touch; interior walls are finished with the opaque earthen plaster belonging to the Japanese tradition of tsuchikave.
As for the flooring materials, birch, marble and granite are deployed in different spaces according to their functions and intrinsic beauty.
LOCATION

Kanagawa, Japan

PROGRAM

Residence

YEAR

2003

SIZE

113.57 sqm

STRUCTURE

Wooden Structure

LEAD ARCHITECT

Satoshi Okada

TEAM

Kentaro Iyoda

COLLABORATORS

STRUCTURAL DESIGN:

Kenta Masaki

CONTRACTOR:

Nakamura Komuten co.

PHOTO CREDITS:

Satoshi Okada