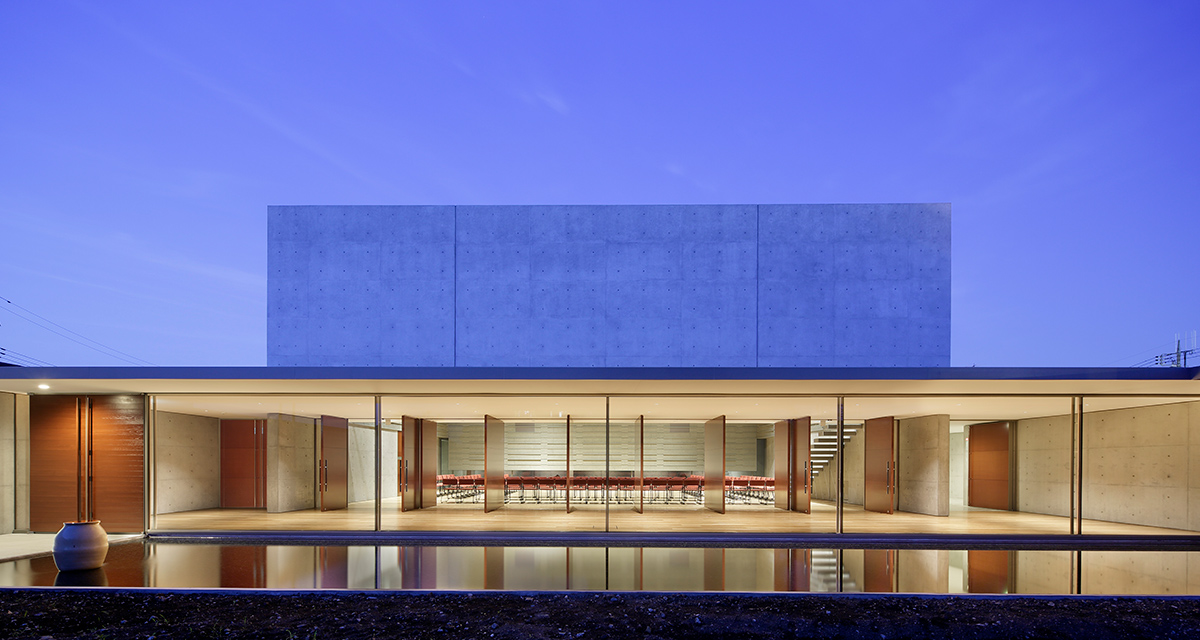 CHABOHIBA HALL
CHABOHIBA HALL is a community centre deeply rooted in a residential district on the west outskirts of Tokyo.
It was conceived for concerts, musicals, exhibitions and any cultural activity in the local society. The spatial configuration revolves around the monumental fulcrum called "Chabohiba" - a coniferous tree - aged over a century, preserved at the middle of the site as a living recollection of the land history.
The auditorium, serving for a concert hall to one hundred people, was realised in association with Nagata Acoustics, a Japanese company specialising in creating the highest quality of sound environments; indeed, it has been highly appreciated by cerebrated musicians engaged in recording albums or producing TV programs. The space can completely be liberated to the adjacent foyer by rotating red-brown wooden panels, hereby offer unobstructed views toward the symbolic tree at the courtyard.
Several pre-existing elements excavated during the construction were reincarnated for evoking the memory of its locus. A large unglazed pottery placed in a shallow water-basin works as an outlet for water sprung from the underground; and various sized stones are reborn as components of the rock garden designed along the auditorium for a peaceful mind to the audience.
LOCATION

Tokyo, JP

PROGRAM

Cultural venue

YEAR

2015

SIZE

612 sqm

STRUCTURE

RC + steel

LEAD ARCHITECT

Satoshi Okada

TEAM

Tatsuya Terada, Lisa Tomiyama

COLLABORATORS

STRUCTURAL DESIGN:

S3 Associates

SOUND DESIGN:

Nagata Acoustics (Nagata Acoustics: news)

CONTRACTOR:

Nihon Construction Co.

PHOTO CREDITS:

Satoshi Shigeta

AWARDS